Merrimack Heating Oil
At Smart Touch Energy, we believe home heating oil should be affordable and convenient in Merrimack, close to Massachusetts. You'll experience convenience while checking live prices and ordering fuel oil online with our online ordering system. Save time and money today while enjoying fast delivery from local providers! No Contracts. No Commitments. No Worries. Check heating oil prices for 03054 and 03063 below.
Check Live Pricing in Merrimack
Straddling the border with Massachusetts, the Merrimack Valley is home to some of New Hampshire's most prominent cities and historic towns. Despite this, the area remains underserved when it comes to heating oil delivery — too often, homeowners must pay high delivery or admin fees, or they deal with extended delays and other issues. With winters in the region becoming increasingly unpredictable, such a poor level of service is no longer acceptable.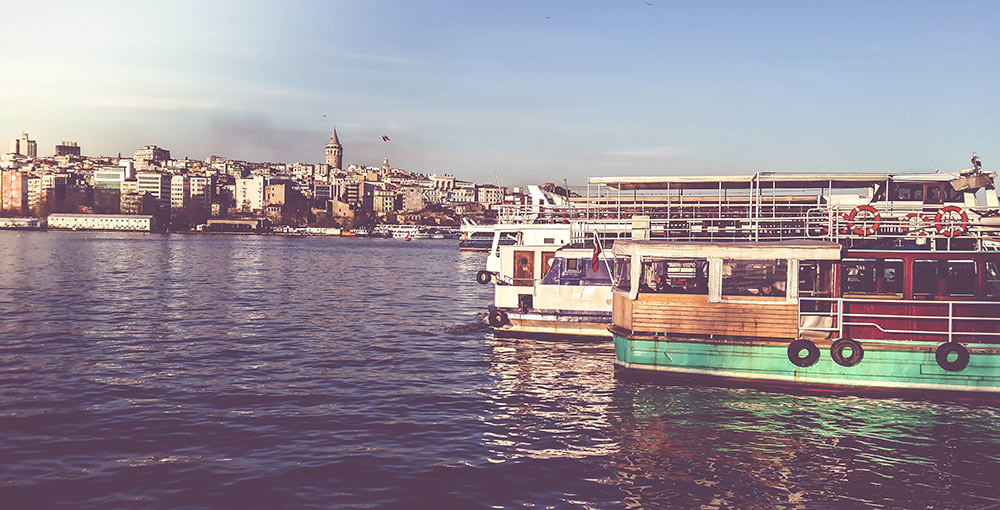 That's where Smart Touch Energy comes in. We're a different kind of heating oil delivery company. We strive to provide exceptional value and convenience for all our customers. We have some of the lowest heating oil prices in the Merrimack Valley, and we offer dedicated service for residents of Concord, Manchester, Nashua and beyond.
What Affects Heating Oil Prices in Merrimack?
At Smart Touch Energy, we understand what factors affect fuel oil prices in Merrimack and how to prevent them:
Seasonal demands: Due to differences in supply and demand, many companies raise their rates in the winter. We've come up with an alternative option, however. As a member of one of the biggest networks of fuel delivery providers, we have the resources to purchase large amounts of low-priced fuel oil in the summer. With that stockpile, we can keep our rates competitive and affordable year-round.
Operating costs: We're passionate about passing our savings to you. By minimizing our operating costs, such as by eliminating paper, providing 100 percent online service and staffing only necessary roles, we've reduced our Merrimack heating oil prices for you and your family.
Ordering Oil Has Never Been Easier
One of the biggest challenges with heating your home is often just ordering the oil. Too many suppliers have resisted a move into the 21st-century, and they continue to rely on telephone ordering with inconvenient hours, long waits on hold and little certainty your request has been processed accurately.
Smart Touch Energy's online platform changes all that. Now, you can go online at any time, view up-to-the-minute pricing, schedule a delivery and even pay your bill. We've made ordering heating oil as easy as checking your email — for our busy customers in the Merrimack Valley, that's convenience to appreciate.
Bringing Affordable Oil Prices to the Merrimack Valley
The convenience of our online ordering platform is just one of the things that make us different from other heating oil suppliers. Most importantly, our low oil prices deliver tangible savings for all our customers. Check our current rates online, and you'll see they are frequently as much as $0.40 per gallon lower than averages posted by the U.S. Energy Information Administration. As a Shipley Energy company, we are part of one of the largest fuel delivery networks in the country, and we can keep costs both low and consistent. It's this commitment to everyday value pricing that makes us the clear choice in Hillsborough, Rockingham and Merrimack counties.
Heating Oil Delivery in Merrimack for Every Lifestyle
To meet your changing needs throughout the year, from summer to winter, we offer several delivery options:
Automatic: For a worry-free approach to heating oil, our Automatic Delivery program is the go-to choice. We go beyond monitoring and topping-off your tank, though. As a "thank you," we provide $0.03 off every gallon of fuel oil, which lets you save even more.
One-Time: For on-demand fuel oil in Merrimack, our One-Time Delivery offers convenience and freedom. Place your order whenever you want while taking advantage of our competitive prices for your area. You can also add services, such as priming or restarting.
Emergency: For immediate heating oil service in Merrimack and across New Hampshire, our Emergency Delivery is your trusted choice. In 24 hours or less, a valued member of our dealer network will deliver your fuel oil and restore your home's heating.
Our Automatic Delivery Program Takes the Guesswork out of Buying Fuel
Most homeowners prefer not to have to think about heating. Ideally, staying warm during a long New Hampshire winter should be simple.
If you're one of the more than 50% of homes in the state that rely on oil for heat, however, you know this isn't always the case. Reliable heat requires having enough oil on hand at all times, which is why Smart Touch Energy introduced the Automatic Delivery program. Sign up today, and we'll begin monitoring your fuel use, contacting you directly when we estimate you are due for a fill-up. You'll also benefit from some of the lowest oil prices in the Merrimack Valley — lower rates and exclusive service are just two of the rewards we offer our repeat customers.
Why Choose Smart Touch Energy for Your Merrimack Heating Oil?
With the benefits we provide, it's understandable why we're a trusted provider of heating oil to Merrimack homes:
Hassle-free ordering: Today, more than 80 percent of internet users prefer purchasing their fuel oil online. At Smart Touch Energy, we make placing online orders a convenient option. Whether you're at home or away on a business trip, it's a hassle-free process to submit and pay for your fuel oil as well as track its progress.
Reliable service: When it comes to your home's heating, you demand dependable service. With our network of pre-screened independent fuel dealers, you can trust that we provide on-time, high-quality heating oil delivery to Merrimack homes. We also offer prime and restart services.
Affordable rates: No matter where you live in New Hampshire, from Manchester to Merrimack, heating oil prices are always a critical factor. At Smart Touch Energy, our prices are $0.40 less than the national average reported by the U.S. Energy Information Administration (EIA). Plus, our referral program helps you save more!
Quick delivery: Whether the prediction is for frost or snow, our team ensures you receive your fuel oil fast. With three different heating oil delivery options for Merrimack, including emergency, you can trust we'll fill or top-off your tank in time.
Do you prefer the freedom of no-contract, on-demand delivery? Simply create an account online and place your order — it's that easy! To learn more about our delivery options and services, keep browsing our website. Be sure to check out our FAQs page, or contact a team member via phone or email if you have any questions.