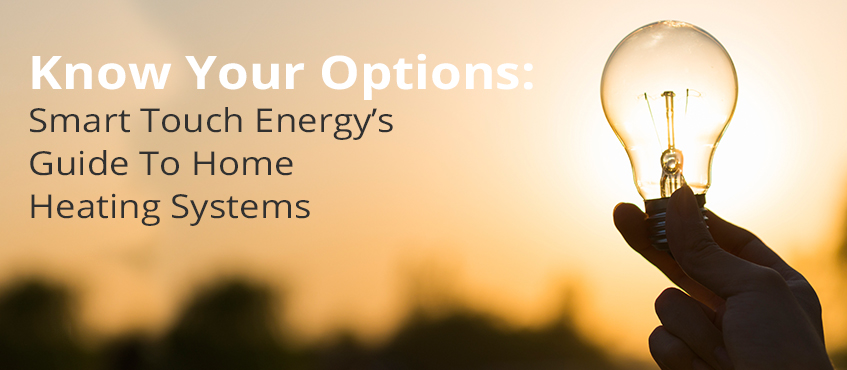 Guide To Heating Oil: Introduction
Unless you live in the tropics, you'll probably need to heat your home at least part of the year. The farther north you go, the more you likely rely on your heating system when the weather turns cold. Luckily, consumers have several home-heating options — but there's a lot to know about each one. Some of the questions commonly asked include:
What is the average cost of electric heat for harsh winters?
Why is the use of natural gas declining?
Can you heat an entire house with wood?
How long do propane systems last?
Where does heating oil come from?
What solar energy systems are good for homes?
How efficient is geothermal energy?
In northern regions, the cost of home heating can put a significant dent in your budget. Home energy comparisons give you vital information to help control energy costs.
That's why we at Smart Touch Energy created this guide to house heating options. In it, you'll learn about seven different energy systems:
Heating oil
Electricity
Natural gas
Propane
Solar
Wood
Geothermal
By comparing heating fuel options, this guide will help you understand the ins and outs of energy choices. This knowledge can help you select the best home heating systems for your particular situation.
Maybe you're building a home and want to be sure you install a heating system that best fits both your needs and your budget. Perhaps your current system is aging to the point of needing repair or replacement, or maybe you are just not satisfied with your current system. No matter what the circumstance, an alternative might heat your home more efficiently and at a lower cost.
This Smart Touch Energy guide describes how these seven energy systems work. See what variations are available for each — and find out their benefits and drawbacks. You'll also be able to study energy price comparisons and more effectively balance those with systems' efficiency levels. With all this information, you'll have the knowledge to make an informed decision for your home.
Along the way, you'll also pick up answers to some interesting energy questions. For instance:
Why is heating oil dyed red?
What heating systems will never let you down during power outages?
How much energy can the sun really supply?
In addition to this guide, we also provide an online oil price-checking tool. Enter your location, and you'll receive an instant local heating oil quote.
You need to weigh many variables when you're choosing a system for heating your home. Your house size, location, climate, finances, preferences, current situation and long-term plans all come into play.
Another important consideration is the options that are available where you live. For example, natural gas is not a choice for everyone because it must travel through a pipeline. You also might not get enough sunlight in your area to make solar heating practical, or you might not have easy access to fuel for a wood-burning furnace.
Smart Touch Energy has been in the heating, cooling and plumbing business for 85 years. We serve many parts of the country, including Pennsylvania, Connecticut and Massachusetts, and we offer home heating energy options that include oil, natural gas and propane. We're also in the business of helping customers decide which home heating system is best for them.
Heating systems are significant investments. The more details you have about all your choices, the better equipped you will be to make a decision you'll be happy to live with for many years.

Chapter 1: Introduction to heating oil