Smart Touch Energy is an innovative marketer of energy products and services for residential and commercial customers. The Smart Touch team has a track record of improving volume and profits for our dealer network service members. Using the Smart Touch website, consumers can easily learn about, price discover and purchase their energy and service needs at their convenience.
How It Works
Smart Touch Energy handles all customer service, marketing, advertising, accounting, customer billing, collections, technology management and customer communications.
Our dealers simply make the fuel delivery and Smart Touch Energy pays for the delivery services. All we ask from our dealers is their dedication to keeping our customers satisfied!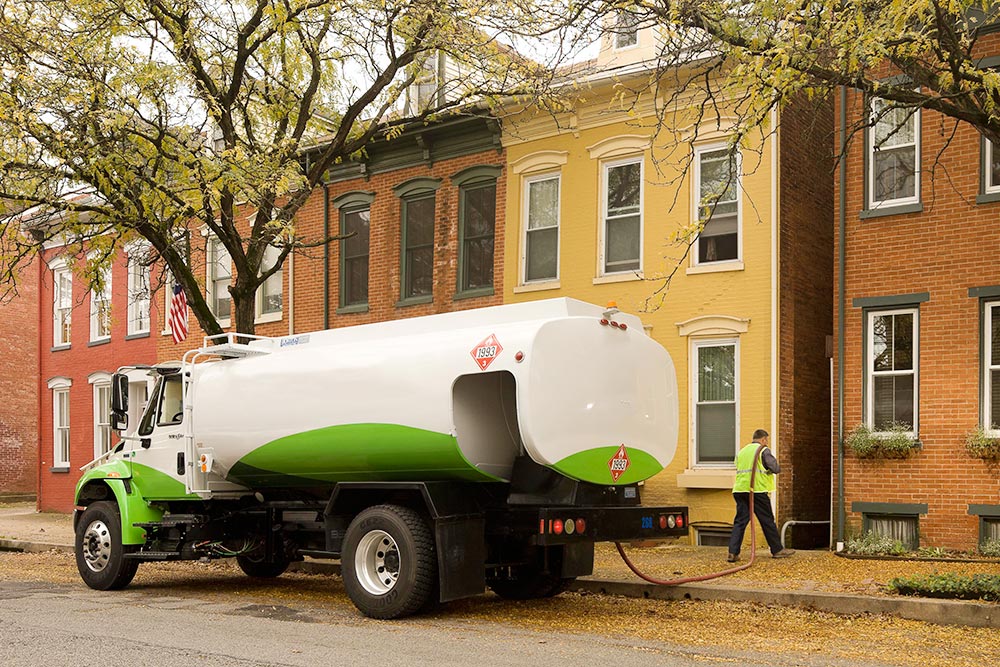 The Smart Touch Energy online system handles the ordering process from start to finish. Once a Smart Touch Energy customer places an order online, the Smart Touch Energy network dealer in that assigned territory receives the order. The dealer then efficiently plans and manages the delivery by accessing the dealer's own online web portal.
Smart Touch Energy is designed to serve the needs of the 83% of internet users who prefer to buy home energy services online. Our website makes it easy for consumers to shop for their energy 24 hours a day, 7 days a week ...just the way they like it. Custom designed for the downstream energy market, our smart web tools allow customers to set-up their unique energy profile, manage their account, place orders, arrange for payment, track deliveries and much more.
Who Makes the Deliveries?
Smart Touch fuel deliveries are made by a network of local, independent fuel dealers who operate in exclusive delivery territories. Pre-screened and qualified by Smart Touch, our dealers have agreed to perform to the Smart Touch standards and are rated by our customers on every delivery.
Why Smart Touch?
Increase Deliveries
By adding incremental orders to your existing delivery routes, our dealers enjoy the benefit of increased delivery efficiency... more gallons per truck and per driver mean greater profits.
Acquire Customers
The Smart Touch Energy team has successfully sold more oil online than anyone else. Our proven marketing plan combines traditional marketing tactics, such as direct mail and billboards, with the latest techniques in online and social media marketing to reach new customers. Once we acquire a customer, our sophisticated relationship-building eCommunication plan takes over to retain the customer and build their loyalty.
Grow Profits
Not only do you make money on each Smart Touch delivery, but the incremental volume we provide to you increases the profitability of your core business. By adding Smart Touch orders to your existing routes, Smart Touch Energy enables you to use your excess delivery capacity to efficiently make additional deliveries.
Frequently Asked Questions