Central Massachusetts Heating Oil
Choose Smart Touch Energy and reap loyalty rewards, easily order online and check prices online with convenience in Central Mass. Check out fast price checking and an online ordering system that helps you save time and money. Most importantly, enjoy quick delivery from reliable dealers that are local! Don't worry, there are no contracts or commitments!
Check Live Pricing in Central Massachusetts
In Worchester and surrounding areas, homeowners are turning to Smart Touch Energy for all of their heating oil delivery needs. Our company — a division of Shipley Energy — offers convenient service and affordable pricing for homes throughout central Massachusetts. Read on to learn more about how we make home heating simple for everyone. We proudly provide the best central Mass oil prices and home heating services for Worcester County cities such as Worcester, Leominster and Southbridge and the surrounding areas, as well as Middlesex County cities including Framingham, Marlborough and Hopkinton.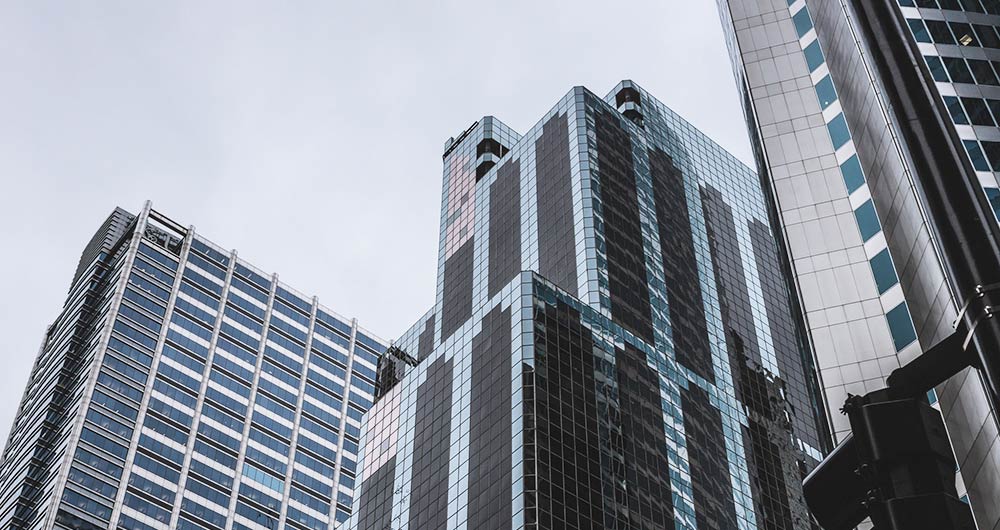 Low-Cost Heating Oil Prices in Central Mass
Any central Mass resident knows how long and brutal a typical winter can be. From December to February — when average highs rarely rise above the mid-30s — heating is both an essential component of your home comfort and a major ongoing expense. When you use oil to heat your home, you have the added consideration of having to purchase strategically when prices are low, while still making sure you have enough fuel on hand to run your furnace.

Smart Touch Energy offers everything you need to keep your costs low. To understand how we save you money, let's look at some of the typical factors affecting oil prices in central Mass:
Seasonal demand:

Heating oil is a commodity good, which means its price rises in periods of peak demand. For central MA residents, that period is winter. Smaller heating oil companies that don't have the buying power of Smart Touch Energy may be forced to purchase fuel on the open market, which leaves them more susceptible to rising prices. On the other hand, as one of the largest fuel delivery networks in the country, we can buy in bulk when prices are low and pass those savings on to you!

Delivery and admin:

The cost of the fuel itself plays a relatively small role in heating oil prices in central MA. A larger portion is made up of delivery and administration fees. Choosing a larger supplier with a more developed infrastructure can help you cut costs. At Smart Touch Energy, we're already set up to deliver throughout Worchester and Middlesex counties. We can get your order to you faster and for less. You'll also benefit from our streamlined online ordering and billing system, which reduces both overhead and resource use.
Ultimately your choice of Smart Touch Energy is one that will deliver consistently lower costs every time you need a fill-up. In fact, our rates per unit of fuel are up to $0.40 lower than posted U.S. Energy Information Administration (EIA) averages. A typical homeowner in central MA can save up to $200 per year by making us their regular supplier.
There's no long-term contracts involved and no additional costs, and we back up everything with some of the best service in the country. You have nothing to lose from making the switch. It's no wonder that smart homeowners in Worchester, Fitchburg, Gardner, Leominster and beyond have made us their preferred supplier.
Heating Oil Delivery in Central MA
Low oil prices are great when setting a budget, but they can't come at the expense of service and convenience. At Smart Touch Energy, we believe heating your home should be seamless. That's why we've made it easier for residents — no matter where they are in central Mass — to get heating oil prices, delivery, and other services. We offer two different ways to order:
One Time Delivery

– For anyone who wants flexibility and value, our one time delivery program makes placing your heating oil order as easy as checking your email. There's no need to wait on hold or take time out of your busy day to phone in your order. Simply visit our website, check current prices and order fuel instantly. One of our local distributors will then be in contact to arrange delivery at your convenience. If you don't use all of the fuel you paid in advance for, your credit card will instantly be refunded the difference.

Autofill Service

– Want even easier heating fuel delivery, while still enjoying our everyday low oil prices? In central MA, homeowners can take advantage of our Autofill option to ensure they always have the fuel on hand to keep their home warm throughout the winter. Using our proprietary method for calculating your home's heating oil requirements, we'll schedule automatic delivery well before you run out, timing it so you take advantage of low prices when they occur. As with our one time delivery, you'll only pay for the fuel you need.
Get Rush Delivery When Fuel Runs Low
Typical delivery times for heating oil in central MA are between two and three days. This allows you to choose a day that's convenient for you and plan your schedule accordingly.
However, we recognize that sometimes faster service is required, particularly when you run out of fuel in the dead of a Worchester County winter. That's why we offer emergency oil delivery and prime/restart services. We send you the oil you need as well as a qualified technician who can ensure your burner is restarted properly. To get started, place a one time delivery order as you normally would or contact our office by phone or email for assistance.
Furnace and A/C Maintenance
Smart Touch Energy can also provide regular maintenance and repair service for your home's burner and HVAC equipment. Save yourself an extra visit from an HVAC contractor and take advantage of the expertise of our team. We offer full inspections and tune-ups as well as emergency repairs. Our rates are competitive, and you can take advantage of special bundled packages when you sign up for our Autofill service.
The Ethical Alternative in Heating Oil Delivery
Heating oil is an efficient, economical and convenient way of keeping your home warm throughout the winter. Make it even more so with Smart Touch Energy. Our online ordering system reduces waste and inefficiency while giving you up-to-the-minute access to the latest oil prices for central MA. We specialize in transparent, honest billing with no last-minute surprises. Since everything is done online, you can even pay ahead of time.
Find out more about the benefits of making Smart Touch Energy your exclusive heating oil provider in central Massachusetts cities including Worcester, Framingham, Leominster and all points in between. Browse our website to learn more about who we are and what we do or create an account. Place a one time order today or set up automatic delivery!