Cape Cod Heating Oil
Choose Smart Touch Energy and reap loyalty rewards, easily order online and check prices online with convenience in the Cape Cod. We always provide fast price checking and an online ordering system to help you save time, money, and enjoy quick delivery from local and reliable dealers! Don't worry, there are no contracts or commitments!
Check Live Pricing in Cape Cod
Cape Cod is one of Massachusetts' preeminent destinations. Vacationers flock there in droves during the warm summer months to experience the beautiful beaches and spectacular scenery. But if you live there or are visiting in the winter, you know how important reliable heat is to enjoying everything the region has to offer. Cape Cod's location in the northeastern portion of the United States leaves its residents and visitors vulnerable to the impact of the frigid winter weather. One of the weather's most significant effects can be seen in the volatility of Cape Cod heating oil prices.
Smart Touch Energy: A Reliable Source for Heating Oil in Cape Cod
One of the biggest issues that winter residents have faced over the years has been the instability of Cape Cod oil prices, which are directly impacted by the challenges of providing consistent heating oil delivery. Unfortunately, due in part to seasonal fluctuations in population, there simply hasn't been the infrastructure in place to provide reliable, affordable heating oil delivery to all corners of the region — until now. Smart Touch Energy, a Shipley Energy company, is proud to offer heating oil delivery service throughout Cape Cod.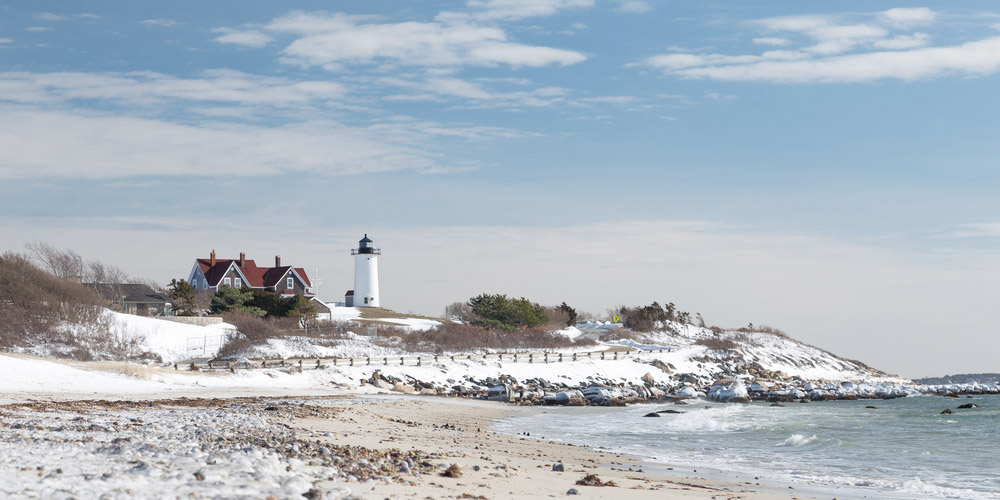 We have a network of local partners who can get your order to you faster. We also have the buying power and resources of a major national energy corporation to offer pricing consistently lower than the competition. Browse our website to learn more about who we are and what we do or create an account and request a quote for the latest oil prices in Cape Cod today.
Heating Oil Delivered How You Want It
At Smart Touch Energy, we offer two convenient ways to get the oil you need to heat your home:
One Time Delivery

– For contract-free convenience, our one time delivery service lets you take advantage of our low heating oil prices without commitment. Simply place your order via our secure online form, and one of our team members will be in contact to arrange delivery to your location right away. We believe everyone deserves an affordable price for heating oil in Cape Cod, which is why we make our one time delivery service easily accessible to all.

Automatic Delivery Service

– Another one of our core beliefs at Smart Touch Energy is that home heating should be seamless. Heating oil offers a number of benefits over propane and natural gas, but its biggest drawback is that it isn't delivered automatically to your home. We can change that. Smart Touch Energy uses a proprietary method for calculating your fuel use that allows us to know well in advance when you will need a refill. As an Automatic Delivery customer, we'll contact you when we suspect it's time for a top-off, which ensures you'll never be without the fuel you need.
We Provide Prompt, Reliable Delivery of Heating Oil Throughout Cape Cod
Smart Touch Energy has the capacity to deliver heating oil to just about anywhere on Cape Cod, including the following municipalities:
Chatham
Orleans
Dennis
Mashpee
Falmouth
Eastham
Wellfleet
Truro
Provincetown
Barnstable
Our Billing Policy
However you decide to order fuel from Smart Touch Energy, you'll benefit from our commitment to fair, transparent billing policies. With Smart Touch Energy, you never pay for oil you don't need. Our online billing system makes it easy to pay ahead of time. If you don't require all of the fuel you paid for, we automatically refund your credit card the difference. We also never charge hidden fees or other expenses, so there are no surprises on your bank statement at the end of the month.
Count on Us for Timely, Efficient Cape Cod Home Heating Oil Service
We offer much more than competitive Cape oil prices, flexible and convenient delivery options and transparent billing. Another benefit of making Smart Touch Energy your exclusive supplier of heating oil in Cape Cod includes optional HVAC service. With Smart Touch Energy, you don't have to call a separate contractor for regular maintenance. We also offer emergency prime /start service to ensure your burner gets back up and running safely should you run out of fuel. Additionally, we can perform a thorough inspection of your heating system prior to the start of winter and perform any necessary repairs.
Contact Us to Learn More About Our Cape Cod Oil Prices and Heating System Services
You no longer have to worry about having enough heating oil to get you through another chilly Cape Cod winter — or how to keep those wildly fluctuating Cape Cod oil prices under control. Wherever you are in Cape Cod, whether you're visiting for the season or a life-long resident, we've got the fuel to keep you warm when you need it. Check out current Cape Cod oil prices by creating an account today or contact us directly for more information about any of our services.