Central Connecticut Heating Oil
Need fast delivery from a reliable local heating oil dealer? Enjoy our easy online ordering, loyalty rewards, online price checking, and convenience. These service benefits are why Central Connecticut residents choose Smart Touch Energy for their fuel oil needs. View local heating oil prices online and order anywhere. No Contracts. No Commitments.
Check Live Pricing in Central Connecticut
Central Connecticut is the state's most populous area. If you're a homeowner who relies on oil for heat, there's no shortage of delivery companies vying for your business. Anyone reasonably satisfied with their current provider may question whether it's worth the hassle to look at other options. Here's why Smart Touch Energy is worth changing suppliers for.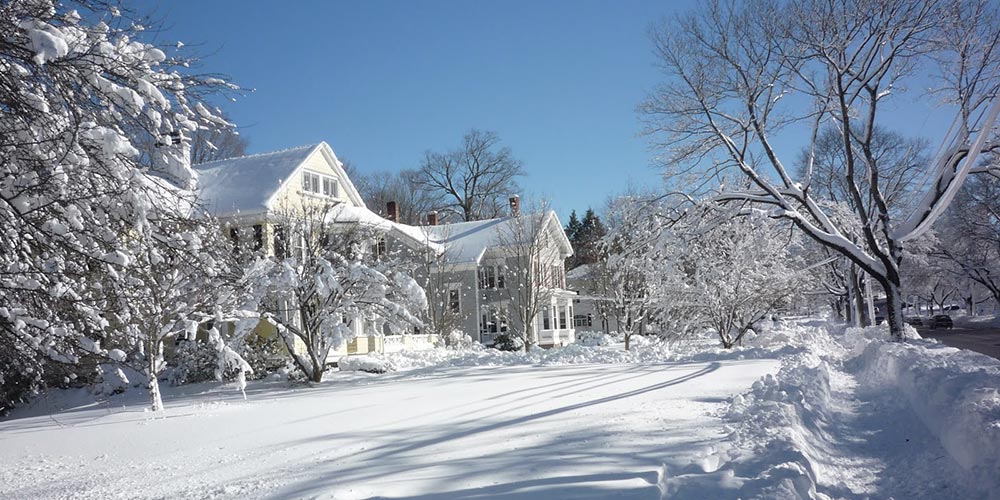 Smart Touch Energy — a Shipley Energy Company — is a different kind of heating oil delivery company. Leveraging advanced technology and a customer-focused approach to business, we're committed to offering a higher caliber of service for residents of the Constitution State. Our customers benefit from some of the lowest oil prices in central CT, as well as online ordering, transparent billing and more.
How We're Different
At Smart Touch Energy, everything we do is grounded in a set of two core beliefs:
Your home comfort is important.

Your time and money are valuable.
In practice, that means we take steps to not only offer you the best oil prices in central CT, but to also make the ordering and delivery processes as simple and seamless as possible. Working with a network of local contractors throughout Connecticut, we can arrange delivery of your order at a time that's convenient for you. Most orders are fulfilled within three days. If you suddenly find yourself without heat in the dead of winter, emergency service is also available.
Best of all, the ordering process takes place entirely online. Our website contains all the tools you need to check current prices, place an order, pay your bill, and even schedule extra services such as furnace and A/C checkups. If you're one of the estimated 83% of customers who would rather order heating oil online, Smart Touch Energy makes it possible. We're paperless, we're reliable and, above all, we're committed to raising the bar in home oil delivery.
Pricing and Availability
Smart Touch Energy offers service to all of central CT — from major population hubs like Hartford and New Haven, to the picturesque towns of Middlesex County and beyond. Our customers can take advantage of everyday low pricing and save up to $0.40 per unit of fuel compared to the Energy Information Administration (EIA) average.
We have the buying power to purchase in bulk and the extensive network necessary to streamline delivery and administrative costs — there are savings we pass on to you anytime you need heating oil. With Smart Touch Energy, there's no need to wait around for periodic sales. Look up our current oil prices for central CT online and you'll see the competitive edge we offer our valued customers.
Another benefit that sets Smart Touch Energy apart from the competition is our Automatic Delivery program. You'll always have fuel on hand when you need it, and you pay only for what you need. We'll visit periodically to check your tank and top it as necessary, timing our visits to give you the most benefit from seasonal price changes. Find out more about the program by contacting a Smart Touch Energy representative, or sign up online and start saving today!